License Suspension and OLL or Limited Working License in Pennsylvania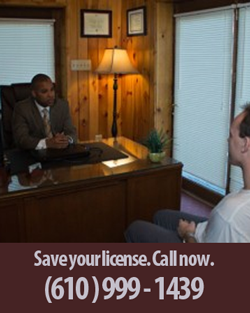 Latoison Law is the best place to go if you are having problems with Pennsylvania license suspensions and license restoration. They provide professional services in the matter of Pennsylvania state laws and regulations regarding license suspension and restoration. Latoison Law specializes in helping people with all kinds of licenses including OLL. OLL stands for occupational limited license, it is also known as a PA Limited Working License. In case of a suspended driver's license, Latoison Law will be able to get you a replaced or restored OLL license. Especially if you are looking for a Limited Work License then this is "the" place for you. Latoison Law has successfully put many drivers with suspended licenses back on the road with the help of their expert services.
About Limited Work License (OLL):
One of the biggest problems that a regular vehicle driver/owner can face is a suspended driver's license or restricted driver's license. The Pennsylvania State Law works in a manner that it allows a person to restore his license with the help of Occupational Limited License (OLL). OLL is also known as Limited Work License. Latoison Law is the best place to get out of this problem and have your license restored through OLL. Once you have enough information about Limited Work License, you have to check whether you qualify for it or not. You can then contact Latoison Law and ask for their help to legally put you back on the road. Even if you feel that you are falling back on the qualification criteria, you can still contact Latoison Law and ask them to help you find a way to legally get you in the driver's seat again.
SEE ALSO: 5 Common PA License Suspension Credit Issues And How To Fix Them
Understanding OLL:
The first thing about OLL or Limited Work License or Occupational Limited License is that it is granted by the state of Pennsylvania to those people whose driver's license has been suspended but they need to continue driving for the following purposes:
You need to drive in order to get to work.

You need to drive to get some medical treatment.

You need to drive to reach an educational institute like a school, college, etc.
Pennsylvania State Law allows its citizen an OLL driving license which allows driving privileges only for the above mentioned circumstances. Latoison Law will be able to get you an OLL for the above mentioned situations but it is totally up to you to make sure that you don't violate any of the above circumstances and drive for other purpose because that would lead to cancellation of the OLL as well. Also you have to remember that all of the above mentioned circumstances have their own restrictions. That is why Latoison Law warns all its clients that applying for OLL is a very challenging situation. Latoison Law does everything in its power to make sure suspended drivers get an OLL driving license but it is the driver's responsibility to follow all the rules that come with an OLL.
Qualification Criteria for OLL:
The following are a few suspension offenses for which OLL is granted by the Pennsylvania State Government:
Suspended License: If your driver's license is suspended for the following reasons then Latoison Law will be able to get you an OLL:
You have an Unpaid Citation.

You have an Unpaid Judgment.

You have failed to attend a particular departmental hearing.

You have failed to undergo some Special Point Examination.

DUIs: DUI as we all know stands for Driving under Influence. First and second time DUI offenders are eligible for OLL. But you cannot apply for an OLL unless you have passed the mandatory 60 days of license suspension for a first-time offender.

Underage Alcohol Offenses: If you are underage and you are also a first time offender in an alcohol-related offense case, then also you are eligible for OLL.

2nd DUI Offense or Refusal for Chemical Testing: People who have prior offenses more than one in number are also eligible for OLL. But for this also you need to have served 12 months of the 18 month suspension period for driver's license. You should also complete all other restoration requirements and have an ignition interlock installed in your vehicle. Follow all these regulations and Latoison Law will be able to get you your OLL.

Suspended CDL: CDL stands for Commercial Driver's License. Once a CDL is suspended you will be able to get a new license but it will be a non commercial license.

Indefinite Suspension: One of the trickiest types of license suspensions is indefinite suspension. Therefore they should be treated with great caution. For example if you pay a very old ticket then it can result in addition of extra suspension time on your license. One wrong step and you won't be eligible for a working license either. When you are dealing with one of these suspensions, make sure that you take the expert and professional help of Latoison Law to get out of this problem.
Getting your OLL at Latoison Law:
If you fall under the qualification criteria for OLL then Latoison Law will help you to get your OLL. The OLL obtained by you with the help of Latoison Law will be valid in your suspension period only. If for some reason you are denied an OLL then also Latoison Law will do whatever it takes to legally put you behind the wheels again. Remember, you have options, and Latoison Law can help explain those options to you and ensure you are driving legally again as quickly as possible.