5 Common PA License Suspension Credit Issues And How To Fix Them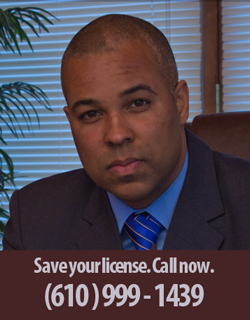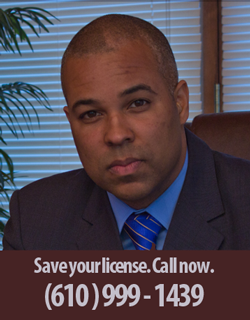 When a driver's license gets suspended one thing that hits him really hard is getting suspension credit. One of the major issues with suspended licenses is the ability to hand over your license to the authorities before the license suspension credit has begun. According to Pennsylvania state law, when a license is suspended, PennDOT sends a letter to the driver which carries the exact date when the license needs to be submitted to the authorities. This letter is a priority, and after it has been sent with the submission date it becomes your responsibility to submit your license on time. Not submitting your license according to the specified date will cause you to lose a lot of Suspension Credit.
The letter sent by PennDOT focuses on two things: 1) You are not allowed to keep your suspended driver's license and 2) No credits will be given to any of your suspensions until you submit your suspended license. To ensure that your license or some other important document doesn't get lost on the way you should send them with the help of a mail or courier service which takes your signature to verify that you actually sent a package to PennDOT. If for some reason you are still dealing with bad suspension credit then you should consider getting the help of Latoison Law. They have the ability to apply for suspension credit with the help of their back credit petition.
SEE ALSO: Occupational Limited License (OLL) Limited Working License Qualifications
Other Suspension Credit Issues that Latoison Law can help you with:
License Confiscation by Police: If your license was confiscated by a police officer and that is the reason for not having suspension credit, then Latoison Law can help you. There are many officers in the police department who aren't really sure how to handle the procedure of license seizure in the appropriate manner. It is possible that if a police officer fails to submit your suspended license on time to PennDOT then you end up with no suspension credit. Latoison Law will help you in this matter by filing a petition with PennDOT to clear the whole situation.

Failure in Receiving PennDOT Letter: Chances are that your PennDOT letter got lost in the mail and that is why you never found out the exact date to submit your suspended license. Generally PennDOT sends the letter with the submission date to your last known address. It is not their responsibility to hunt down your current location or forward the mail in case you have moved to some other place. In the event that the PennDOT letter is sent to a different location or was lost in the mail, Latoison Law can help you. They will investigate into the matter to see if everything has been done correctly or not, and in no time they will know if they can get you your suspension credit. It happens only when the notice of official suspension submission date information has not reached the driver.

Dealing with Out of State Underage Drinking: There are people who cannot get a license in Pennsylvania for two years because they were charged with underage drinking in some other state and their other state driver's license was suspended. If you are the victim of this problem then you would have to choose a different course of action. In order to get a license in the state of Pennsylvania you would have to submit a signed sworn letter or DL-16LC to PennDOT. You will not get suspension credit until you submit this form to PennDOT. Your cause of violation and your suspension period is irrespective in this matter. You would have to submit the form at all costs.

Dealing with Out of State Suspensions: If you don't live in Pennsylvania and for that reason you don't have a Pennsylvania license to submit for suspension credit then there is a simple solution for that too. If you never had a Pennsylvania License and your domestic state is not allowing you to get a license in Pennsylvania then you should definitely contact Latoison Law and seek their expert help in this matter. Don't try to take matters into your own hands because there are a lots of laws, rules and regulations related to out of state license suspension, renewal and suspension credit. This is especially true because the suspension credit requirements are going to vary when dealing with out of state license suspensions. Latoison Law deals with clients who face this problem. They figure out the reason for your suspension, and then build a successful plan to help you get suspension credit in Pennsylvania.

Dealing with Long Term Suspensions: For those whose licenses have already been under a five year suspension and still have another five years or more of suspension period to go can also get help from Latoison Law. The problem with license suspension is that there is no valid time limit for how long suspensions can last. It is your responsibility to remember to turn in all forms and valid driver's licenses. If you fail to do so then chances are that your suspension will last forever. Suspension credit will not start on its own simply because time is passing. You have to make that extra effort on your part to make sure you suspension credit starts.
Latoison Law will help you in getting suspension credit for all above mentioned license suspension issues. They are one of the most reliable law firms when it comes to dealing with license suspension, restoration and suspension credit.
Call (610) 999-1439 or complete our online contact form to get started.