Delaware County Criminal Defense Attorney: Enrique Latoison, Esq.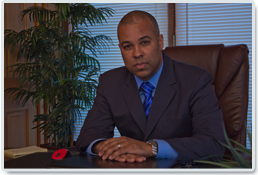 Enrique Latoison, Esq., Attorney at Law, in Delaware County, has years of experience dealing with many important criminal issues including:
See what our clients say about us:
"Great representation. I recommend Latoison law to anyone in Delaware county/Chester."
Ryan Sonson,
Published on April 30th, 2017
Delaware County, Pennsylvania
Work type: Defense attorney
TRAFFIC VIOLATIONS
Traffic violations are usually a minor thing involving speeding, fender-benders, or inadvertently running an occasional stoplight. But, when the offenses pile up, over time, this can create marks on your driving record, and can even threaten your ability to drive. When this happens you need a Delaware County Criminal Defense Attorney like Enrique Lotoison, Esq. to help you save your driving privileges and hang onto your freedom to drive. Summary offenses are offenses which have been issued a citation by a police officer and can result in stiff fines or even jail time. You need an experienced criminal defense attorney on your side in such cases. Enrique Latoison can help you by representing you in court and getting your reputation restored in cases where it has been damaged by too many traffic violations.
LICENSE RESTORATION
One of the worst things that can happen when you are trying to make ends meet and make a living is to lose your driver's license. Whether this is due to DUI charges or other traffic violations, when this happens, you need to get your license back as soon as possible so that you can get on with your life. For this, you need a criminal defense attorney who has the experience and expertise to fight for you when you need it. Enrique Latoison is a criminal defense attorney Delaware County has come to rely on for their license restoration issues. He knows the law and knows how to deal with the criminal court system to get your license restored in a reasonable time. Read more about this on our main website.
CRIMINAL DEFENSE
No matter what your situation, there are times you need help representing yourself in court to protect your reputation and freedoms. Whether it is due to traffic violations, DUI, or other offenses, it is important to get control of the situation as soon as possible so that you can get the help you need to move forward with your life. You don't want the legal system in your life any more than you have to have it. Criminal offenses can wreck your life with threats of hefty fines or even jail time. Don't take that risk. Enlist the help of a seasoned criminal defense attorney Delaware County trusts to handle your criminal issue.
ABOUT ENRIQUE LATOISON, ESQ., Attorney at Law
Enrique Latoison, Esq. has vast experience in dealing with criminal defense issues, including issues dealing with traffic violations, DUI offenses, license restoration, and other issues. When you need help and you need it fast, call on Enrique and his staff of skilled attorneys to handle your situation.
Enrique is the Managing Partner and founder of Latoison Law, and earned his Juris Doctorate from the James E. Beasley School of Law at Temple University. He received numerous awards in excellence for distinguished classroom performance and trial advocacy. He has competed in numerous trial advocacy tournaments nationwide.
He graduated Cum Laude with a B.A. degree and was bestowed the honor of speaking at graduation and also received the Linda Bowen Santoro Award, reserved for a student who displays unusual motivation and dedication.
Since graduation, Enrique has continued to prove his value in the legal profession with the excellent attorney-client relations he has developed over the years with his clientele.
At Latoison Law, you will always receive prompt, professional, and courteous service and we consider every case we take as though it were happening to us. We will also keep you informed every step of the way, and Enrique's reputation is based on a commitment to quality legal representation for each and every person who walks through the doors.
To consult with Enrique or any of our other fine attorneys, use the contact information below.
Primary contacts
Enrique Latoison
212 West Front Street
Suite 300
Tel: 610-999-1439
Fax: 484-441-1358
Email: [email protected]