Lauren Dentone Milks, ESQ.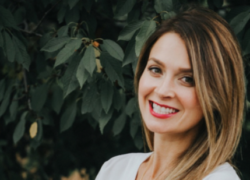 Lauren Dentone Milks made the decision to partner up with Latoison Law after working diligently with Enrique Latoison on several Chester County Cases. Lauren was the founder of Milks Law, LLC and brings innovative, defense practices rooted in experience and perspective to her clients.
Lauren's education and employment history have afforded her the opportunity to see the criminal justice system from all angles.
As a former Assistant District Attorney, Lauren Dentone Milks prosecuted hundreds of criminal cases. Ms. Milks worked on cases involving Driving Under the Influence, simple drug possession, drug possession with intent to deliver, violent weapon offenses, assaults, property crimes, and homicide offenses. In the course of prosecution, she participated in evidence collection and analysis as well as witness and suspect interviews. The time she spent working as an Assistant District Attorney gave invaluable insight and perspective into the criminal justice system.
In addition to being an Assistant District Attorney, Lauren Dentone Milks served as defense counsel to Police Departments, Police Officers, Prisons and Corrections Officers all over Pennsylvania. From this representation, Attorney Milks gleaned invaluable information regarding the inner-workings of the law enforcement community.
Lauren Dentone Milks served as an adjunct faculty member of Rosemont College where she taught criminology. Specifically, Professor Milks instructed her students on the sociological theories and perspectives of "why individuals commit crimes", the Criminal Process in Pennsylvania, Sentencing Schematics, trial strategy and rehabilitative measures.
Ms. Milks is also well versed in employment matters and therefore is able to assist criminal clients with any potential implications to current or future employment due to a criminal charge. Similarly, Lauren consults with businesses regarding employees who have been charged or convicted of crimes in Pennsylvania.